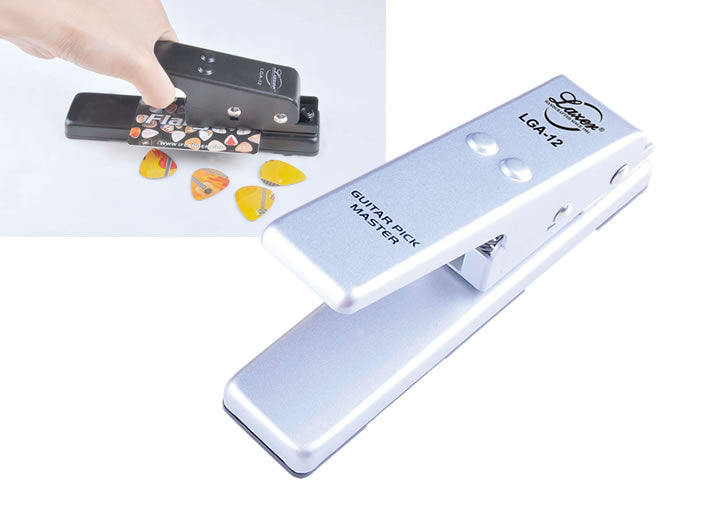 Guitar Pick Master (LGA-12)
 【Free shipping】
    Product Information: 
With

Pick Maker + 5 Plastic C

ards
Cut plectrums from old card or plastic.
Plectrums whenever you need them.
Ingenious piece of kit allows you to make a perfect plectrum out of anything plastic, such as credit cards, gift cards, carton lids, in fact, any thin plastic that you can find. 
Working in much the same way as a standard hole punch and around the same size.
    ===Shipping Note===
Before placing an order, please do read the Return Policy. 
If the product shows sold out and you are interested in, you are welcome to email us at lazer@chosen-fat.com or inbox us on our Facebook for inquiring.