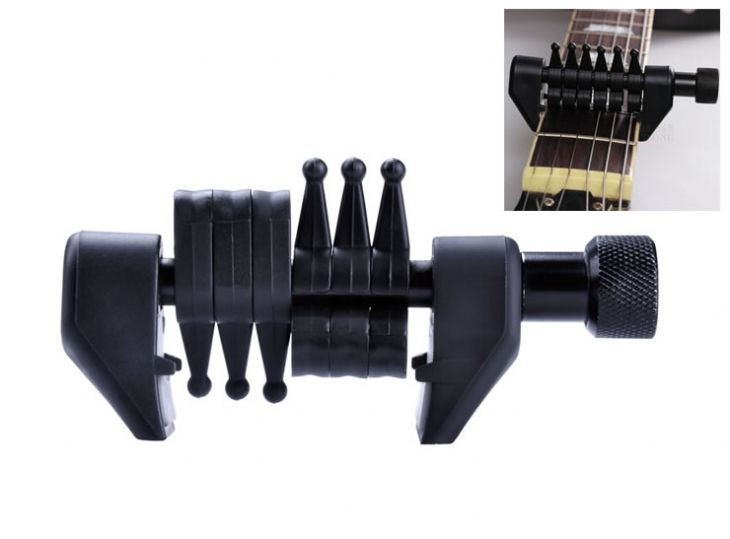 Flexi-Capo (LGA-08)
 【Free shipping】
    Product Information: 
Fingerstyle players often face some particular melody that need an abnormal capo. The existing special capo in the market is very expensive or it's only for standard tuning. However, our LGA-08 can change each guitar string tune individually.
With this capo, players can play a beautiful melody even though they do not press any chord.
The elegant design allows players to change guitar tuning quickly while playing.
    ===Shipping Note===
Before placing an order, please do read the Return Policy. 
If the product shows sold out and you are interested in, you are welcome to email us at lazer@chosen-fat.com or inbox us on our Facebook for inquiring.