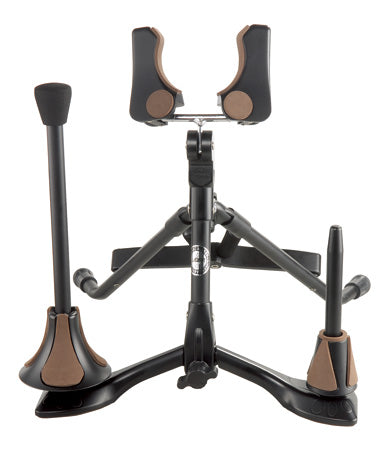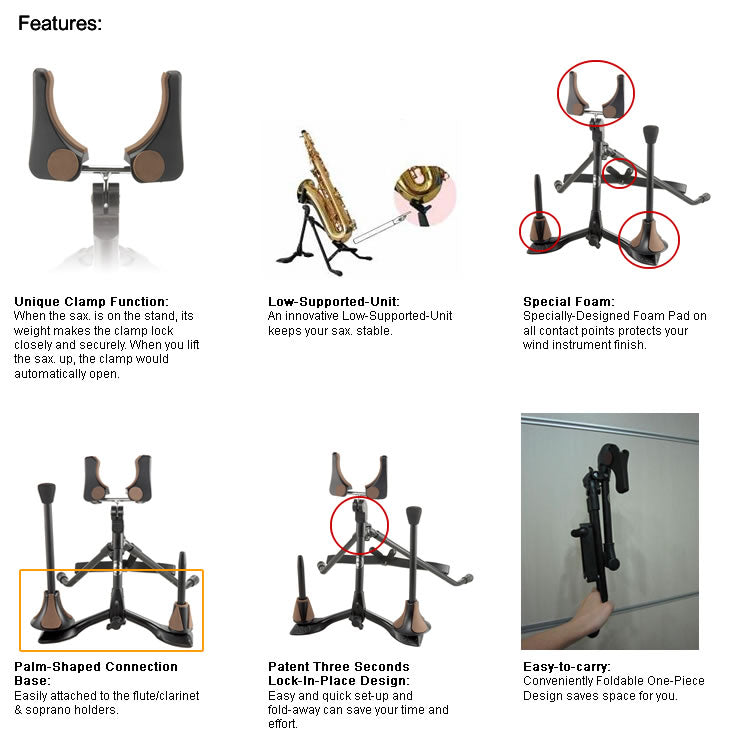 Alto Saxophone Stand With Holders (WS-028)
    Product Information:
W/Double Connections Base & Soprano Sax. Holder & Flute/Clarinet holder

LAZER newly promotes foldable Saxophone Stands with several elaborate patented designs, which provide the fabulous experience and convenience when using the helpful equipment with your valuable musical instruments.
Height: 368mm / Weight: 0.94kg
Folded Size (L x W): 430 x 138mm
Optional Holder Arrangements
Optional Packaging: W/Bag(S-633B) or W/O Bag
    === Shipping Note ===
Before placing an order, please do read our Return Policy. 
If the product shows sold out and you are interested in, you are welcome to email us at lazer@chosen-fat.com or inbox us on our Facebook for inquiring.